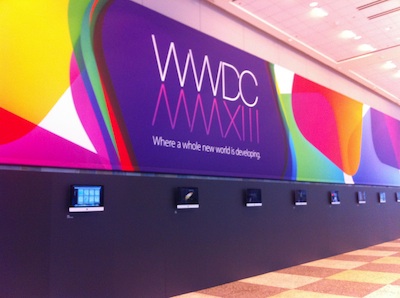 A few weeks ago I attended Apples World Wide Developer conference (WWDC) in San Francisco. I can honestly say it was the most amazing experience of my life. I met many amazing people and came back totally reinspired and full of new ideas for advancing Dropzone.
At WWDC, Apple announced OS X Mavericks (OS X 10.9) and provided developers with a beta version of the OS. Apparently Apple has run out of cats to name OS X after and will instead name future OS X releases after famous locations around California. They are starting with Mavericks which is a famous surfing beach.
Since I was actually in California for the conference, me and a friend rented a car and drove from San Francisco down to Mavericks to see what the fuss was about. I've included a map below to show where Mavericks is – it's about a half hours drive south from downtown San Francisco.


Based on Apples marketing images for Mavericks, we were hoping to see some pretty sweet surfing waves coloured the perfect hue of deep blue and green: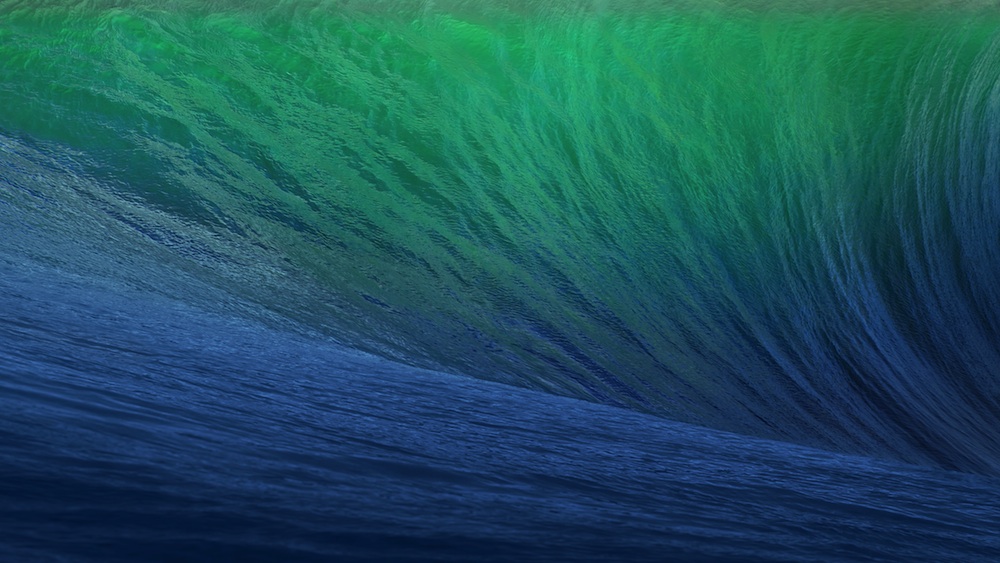 But the reality was more like this: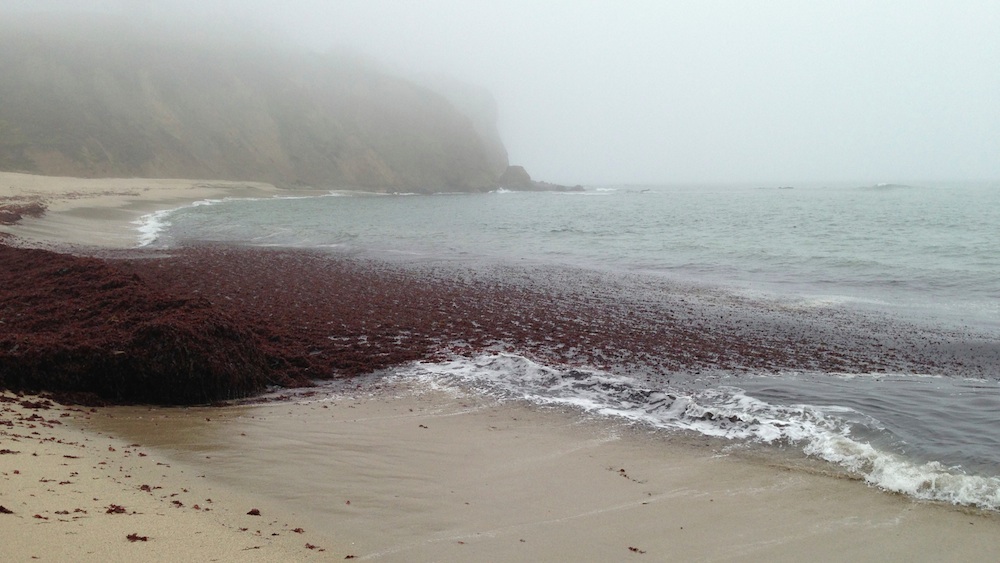 Although Mavericks was a perfectly nice beach it wasn't so different from the many other beaches I've visited. It was rather overcast when we arrived and there was lots of seaweed. Apparently the big surfing waves actually break about half a mile offshore and then only in the Winter when the conditions are just right. Our hopes of sighting a Mavericks wave of Apple marketing proportions were soon dashed. Ah well.
So, now that I've travelled to Mavericks – it's time to make Dropzone support it (a whole lot less fun, I can assure you). Although Mavericks is still far from the final consumer version, I've just released an update (Dropzone 2.8) that adds preliminary support. The OS is still under heavy development so it's possible that more issues will arise in Dropzone in future Mavericks betas. As of Developer Preview 5 though, Dropzone is working well.
If you're running the non-Mac App Store version, you can click on the Updates tab in the Dropzone preferences and then click the 'Check Now' button to upgrade: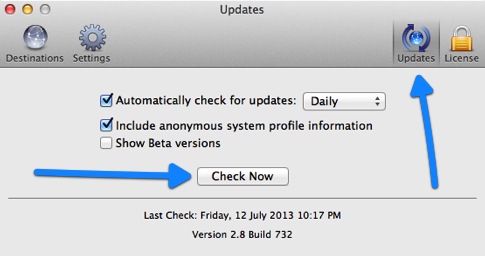 If you're on the Mac App Store version – I have submitted 2.8 to the Mac App Store for review and it should be available in a week or two. You will be able to update from the Updates tab in Mac App Store app when the update is approved if you're on this version. This update also works great on OS X 10.6, 10.7 and 10.8 and you should still upgrade if you're not running Mavericks as there are other general bugfixes in this version.
Update: Dropzone 2.8 is now available on the Mac App Store.
If you haven't tried Dropzone before, you can download a free trial from here.
I'd love to hear if Dropzone 2.8 is working well for you under Mavericks if you're running the developer preview. Please get in touch with me via email or post on the Aptonic forum if you have any issues with this version.
I leave you with this short video I took on my iPhone 5 at Mavericks: