Dropzone is a productivity app for the Mac that makes it faster and easier to move and copy files, launch applications, upload to many different services, and much more.
---
Or grab Dropzone 4 on Setapp or the Mac App Store
---
Dropzone makes it faster and easier to:
Move Files

Copy Files

Install Applications

Install Apps

Launch Applications

Launch Apps

AirDrop
Imgur

Google Drive

Amazon S3

SFTP Server

FTP Server
Rename & Move Files

Shorten URLs

Resize Images

Compress Images

Download YouTube Videos
Boost your productivity and complete everyday tasks faster with Dropzone.
---
How to use Dropzone
1. Drag a file to the top of your screen

2. A grid of your actions opens. Drop the file on the action you want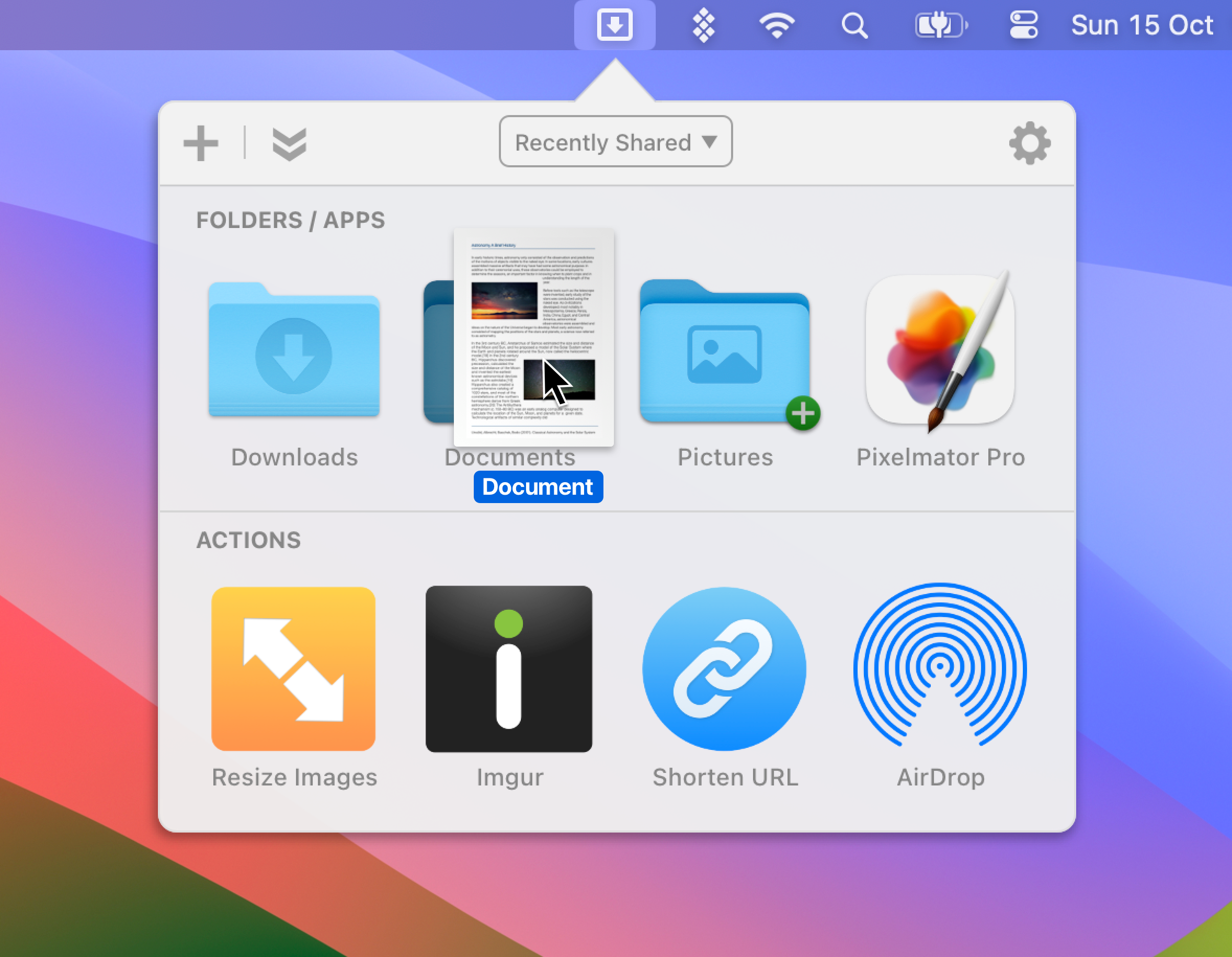 3. The action is performed on your file

---
Keyboard shortcuts
1. Press F3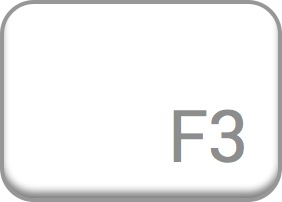 2. Dropzone opens and shows the shortcut key overlaid on each icon
3. Hit the shortcut key for the action you want to run
---
What people are saying about Dropzone
I literally use this every hour I'm at my laptop... Which is roughly 14 hours a day. This app is game-changing for me. I know it has uses other than "store it here to paste where you want later", but that's mainly what I use it for, and man... it does it's job superbly. I can't recommend this app enough for MacBook users.
Wairami from United States
Mac App Store Review
Such a handy little app, if you like a clean and organised working environment. I study and work full time; this lets me organise things rapidly and without any fuss. Couldn't recommend it more.
Ronny411 from United Kingdom
Mac App Store Review
This app is great for streamlining tasks that you would do on your Mac everyday. It also helps keeps the desktop clutter down as you can drag an drop whatever you're working with and place it in with out having to open up a bunch of folders to get to it. (Pre-setup is required) Once you have it setup, it's a snap.
DrumGuy68 from United States
Mac App Store Review
This App has changed the way I do everything!! It is hands down the best app on the market and is the now the app against which I rate all others. Dropzone is a 6 for sure!!
donkey2thekong from United States
Mac App Store Review
Great, handsome and easy to use. I love the different Dropzone functions like automatic copying to folders and automatic moving to others. I use it to do no-fuss backups of work files using my Dropbox account. Way simpler than Finder or keeping shortcuts on the desktop.
barryforque from United States
Mac App Store Review
This is one of the apps that once you use it you can't live without it. It saves a bunch of steps when moving files around. Highly recommended.
german1608 from Panama
Mac App Store Review
---
There's more...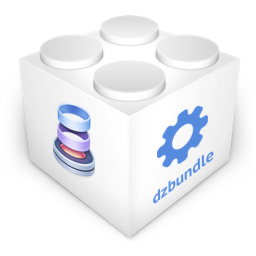 Easily extend Dropzone by installing more actions in just a few clicks.
Develop your own Dropzone actions in Ruby or Python.
You can also modify existing actions and share your actions with others.
We can't wait to see what you make.