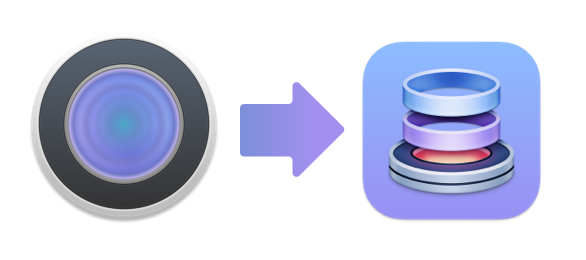 A common question I get asked is: What are the key differences between Dropzone 3 and Dropzone 4 and is it worth upgrading?
Therefore I have created a list of the most noteworthy new features and enhancements in Dropzone 4 that do not exist in Dropzone 3:
A redesigned and improved user interface
Support for multiline grid action labels
Full support for macOS Ventura
Full support for Apple Silicon
Dark mode support
New option added to always enable dark mode
Google Drive uploading now built-in
Improved alternative mail client support
TinyURL shortener support
Support for linking a TinyURL account
A new Resize Images action
A new Open URL action
A new Run AppleScript action
Improved grid performance
Ability to Run Shortcuts from Dropzone via an action under macOS 12 and later
New Dropzone Shortcuts actions that allow you to run Dropzone actions and add to Drop Bar via Shortcuts workflows
Quick Look items in Drop Bar by hovering over and pressing spacebar
Stash text in Drop Bar and quickly insert it into other applications
Drop Bar now allows you to separate a stack into into individual items
New subscription or lifetime payment model
Improved status item clarity on non-retina displays
Updated notifications that allow you to click on a notification to take you to an uploaded file URL
Clicking an action in the grid now opens its config dialog if it has no click handler
Python actions are now run with python3
Holding option key when dragging from the grid now keeps an item in Drop Bar
Improvements to Drop Bar handling of missing source files
This list does not include some of the other minor bug fixes and architecture improvements that have been going on behind the scenes with the app but provides a general idea of the major advantages of Dropzone 4. Also note that Dropzone 4 is now a freemium app so some of the above functionality is now included for free while certain features require a Dropzone 4 Pro serial or a subscription.
Dropzone 3 does still continue to receive occasional bug fix updates but the development focus has now shifted to Dropzone 4 so it is highly recommended that you upgrade.
If you have a Dropzone 3 license then you can receive a 30% off discount on your Dropzone 4 Pro license by putting your serial in on this page. If you purchased Dropzone 3 via the Mac App Store and do not have a serial then please email us and we will be able to assist you with getting a discounted upgrade.