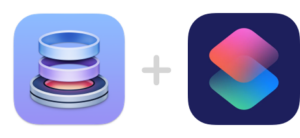 Following on from last weeks demo of using Dropzone in a Shortcuts workflow to take a screenshot and upload to an SFTP server, I wanted to show off another handy Shortcuts integration that Dropzone 4 now includes:
In this screencast I first give a basic overview of Drop Bar then show you how to setup a Shortcut to take a screenshot and put it in Drop Bar, ready for dragging into another app or onto a Dropzone action.
This Shortcuts action lets you add files to the Drop Bar area of Dropzone from within a Shortcut. This can be used with any Shortcuts action that outputs files.
I've included a screenshot of the Shortcut setup below to help you replicate this yourself: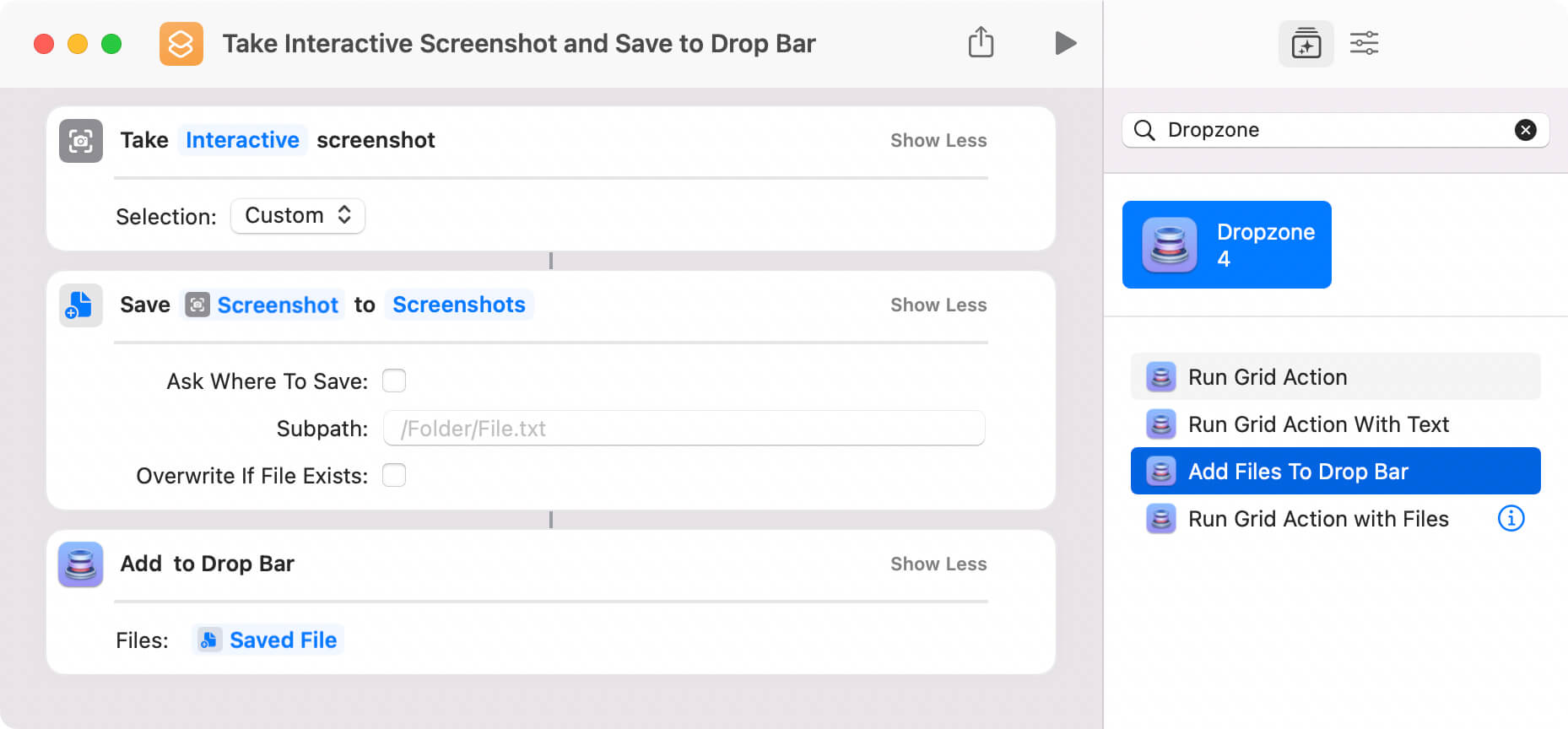 I hope you find this useful and it inspires you to try out Shortcuts with Dropzone and come up with your own timesaving Shortcuts.
Also note that you need to be on macOS 12 or later as the Shortcuts app in macOS was added in macOS 12.