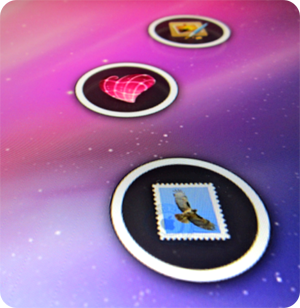 I'm thrilled to announce that Dropzone 2.0 is now launched and available on the Mac App Store. To celebrate the launch, Dropzone will be available for the special price of $9.99 USD. This price will be available until the 5th of February (3 days only) and then the price will return to $14.00 USD.
UPDATE: Due to some issues with Dropzone not being available initially in all regions due to some App Store problems, the special price of $9.99 USD will be extended until the 8th of February
We've put together an HTML5 demo of circles for you to checkout. It allows you to see Circles in action and shows some of the new features of Dropzone 2.
The new Circles feature was inspired by the Radial Menu found in Path 2. Here's a short video showing Path 2 and Circles. You'll want to blow it up and watch it fullscreen.
New in this version:
-Circles: Circles are a great new way to use your favorite Dropzone destinations
-New improved system for accessing recently shared links
-New improved Amazon S3 support
-Dropzone HUD now stays visible during show desktop activation or when switching to other fullscreen apps
-New task completion sound
-Fixed issue where certain high port numbers couldn't be used for SCP/FTP destinations
-Added an option to choose whether to intall applications in the user or main application folder
-Many other bug fixes and improvements