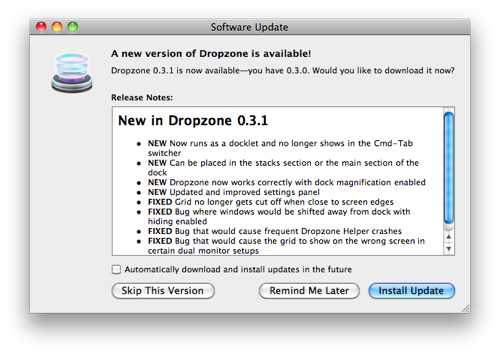 I'm excited to announce that Dropzone 0.3.1 is finished and ready for you to upgrade. I've put together a quick screencast to walk you through what we've been working on:
We have been mainly focusing on improving the underlying infrastructure of the app.
Now that we have these important parts working the way they should we will start adding new features with multi-tasking and API improvements being a priority.